Mixed Signals

Artists Consider Masculinity in Sports
The Mixed Signals exhibition already had an existing brand and collateral. However the CADVC had a real problem with student attendance to its gallery. One of the core missions of the Center is to be provide artistic and educational outreach to the UMBC student body but we just couldn't connect with them.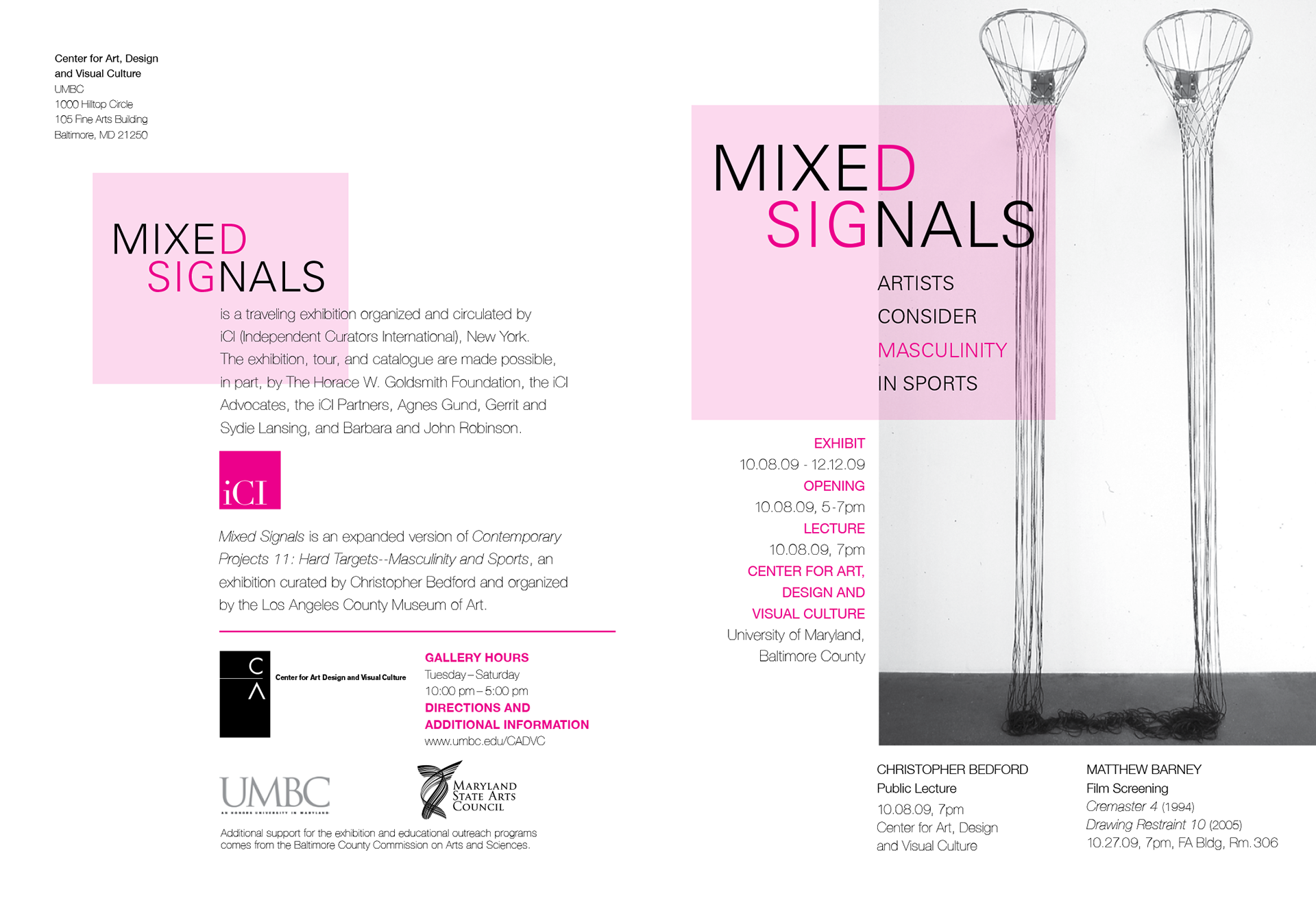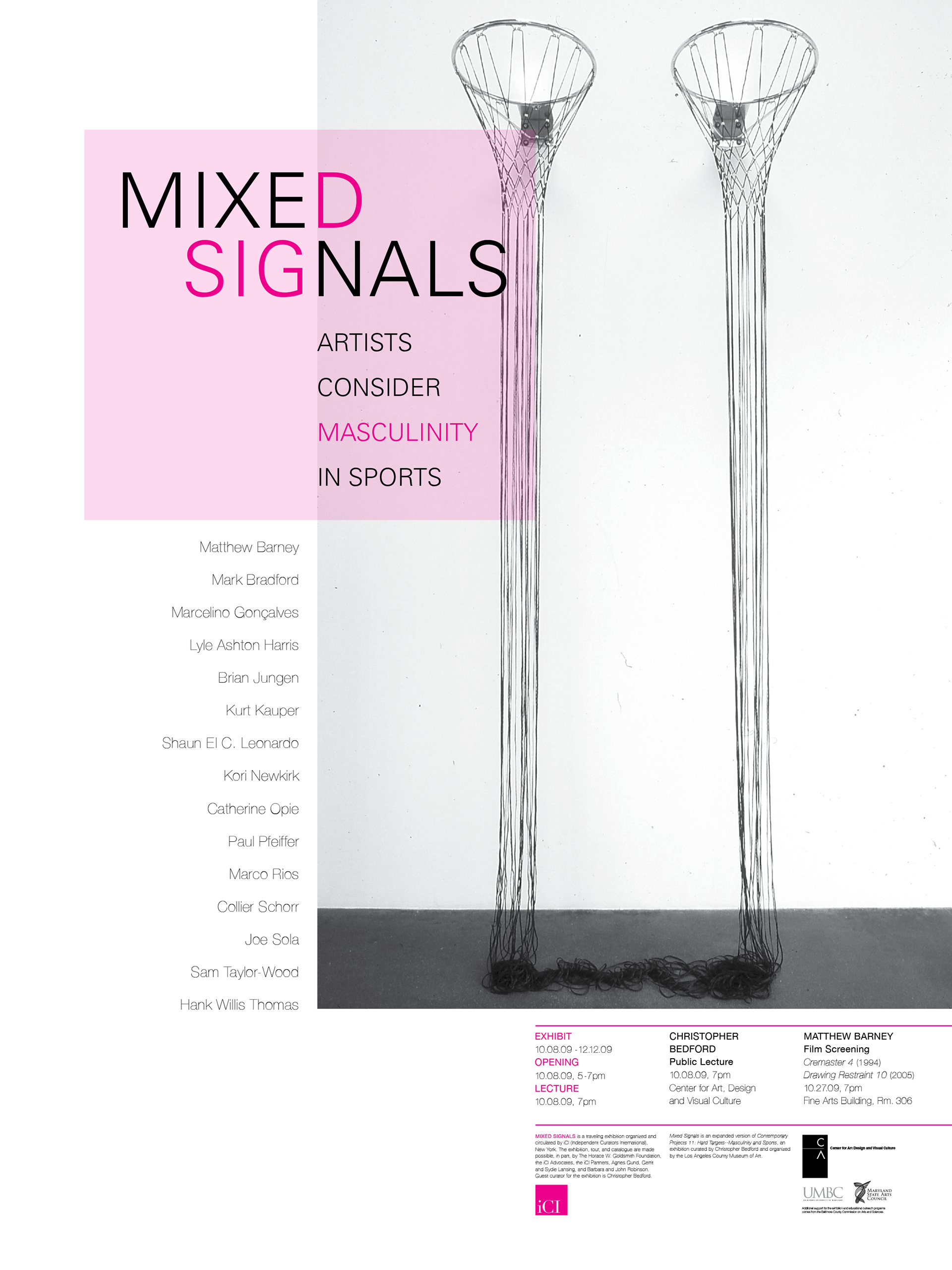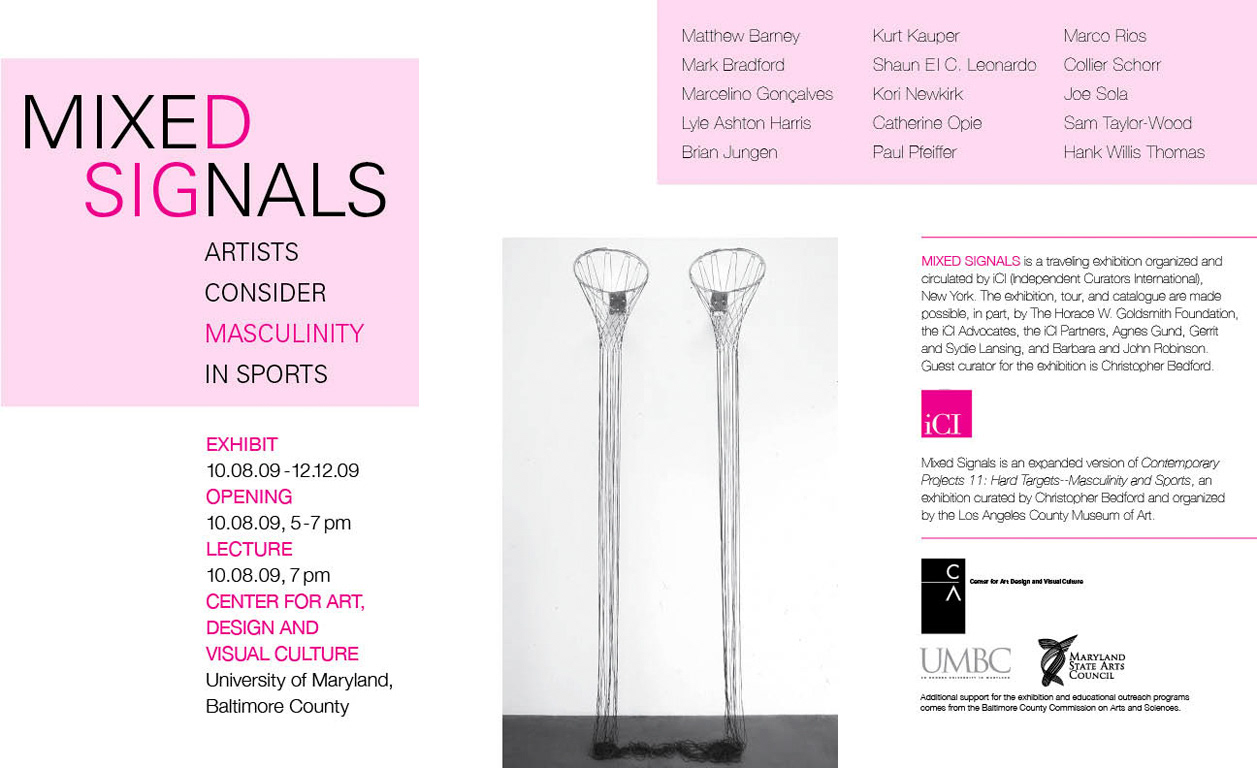 The problem was actually pretty simple. Our environmental signage was only posted on or around the Fine Arts building on a campus ringed by parking and with students traveling in every direction. The postcards and flyers were only allowed to be posted on designated tables and boards that were already crowded and often ignored. And students were almost always looking down at their phones instead of the campus-wide iNet video broadcasting system. The usual methods were getting lost in the static of life, what we needed was some kind of disruption to catch people off guard.
It was then that I had the idea for a guerilla marketing campaign using the the athletic themes of the exhibition, durable but non-permanent spray chalk, and the part of the campus that every student saw while looking at their phone going from class to class: the sidewalks.
Using the themes of sports and masculinity, we would cut out basketball shoeprints to use as stencils, spray them as if someone were running in a defined direction, and occasionally include words from the theme like "MASCULINITY" and "IDENTITY." These footprints would lead to a few strategically placed chalk designs that point in the direction of the gallery along with the title and information about the dates of the show.
I presented the concept to my supervisor who loved the tenacity of the idea but cautioned that we needed to get the approval of the campus facilities department before executing the idea. Despite my desperate explanations and promises that we would only use washable spray
chalk
and not paint, I was unable to get the campus facilities manager to consent to our special exemption from the normal regulations regarding on-campus advertising.
A disappointment and perhaps a lesson in asking for forgiveness rather than permission when it comes to creative disruption.