Format:

Full-Suite Special Event Print and Digital Campaign
Client:
Center for Art, Design & Visual Culture
Company:
University of Maryland, Baltimore County
Skills & Tech:
Print Design, 3D Illustration, Chaoscope, Hi-Resolution Rendering, Print Pre-Press & Pre-Flighting, Vendor Coordination
Not to brag, but I won Best Design and CADVC Choice (selected by CADVC curators and staff) in the 2009 Senior Exit Exhibition and it's tradition that each year's winner gets hired to do the design and branding for the next year's Exhibition. The year was 2010 and as I looked over and over again at the numbers "2-0-1-0" I was inspired by how close they were to "2-0-0-1" as in
2001: A Space Odyssey
, one of my favorite films.
I began researching posters and advertising that had been used to promote the film as well as studying the iconic opening sequence. I wanted to create a campaign of print and digital assets that captured the limitless possibilities of space and the feeling of awe and gravity during the opening of the film. But since these assets would be plastered all over the University for weeks I wanted each piece to be unique so that students and faculty alike would continue to see new material leading up to to the event.
I created a series of 3D fractals using Chaoscope that embodied the idea of energy in space, golden Auroras that harkened to the film's climax as Dr. Dave Bowman passes through the "Star Gate." I then incorporated them into a series of predetermined formats with the necessary information, prepped the digital files, and coordinated with the universities in-house printer, Commonvision, to have them produced.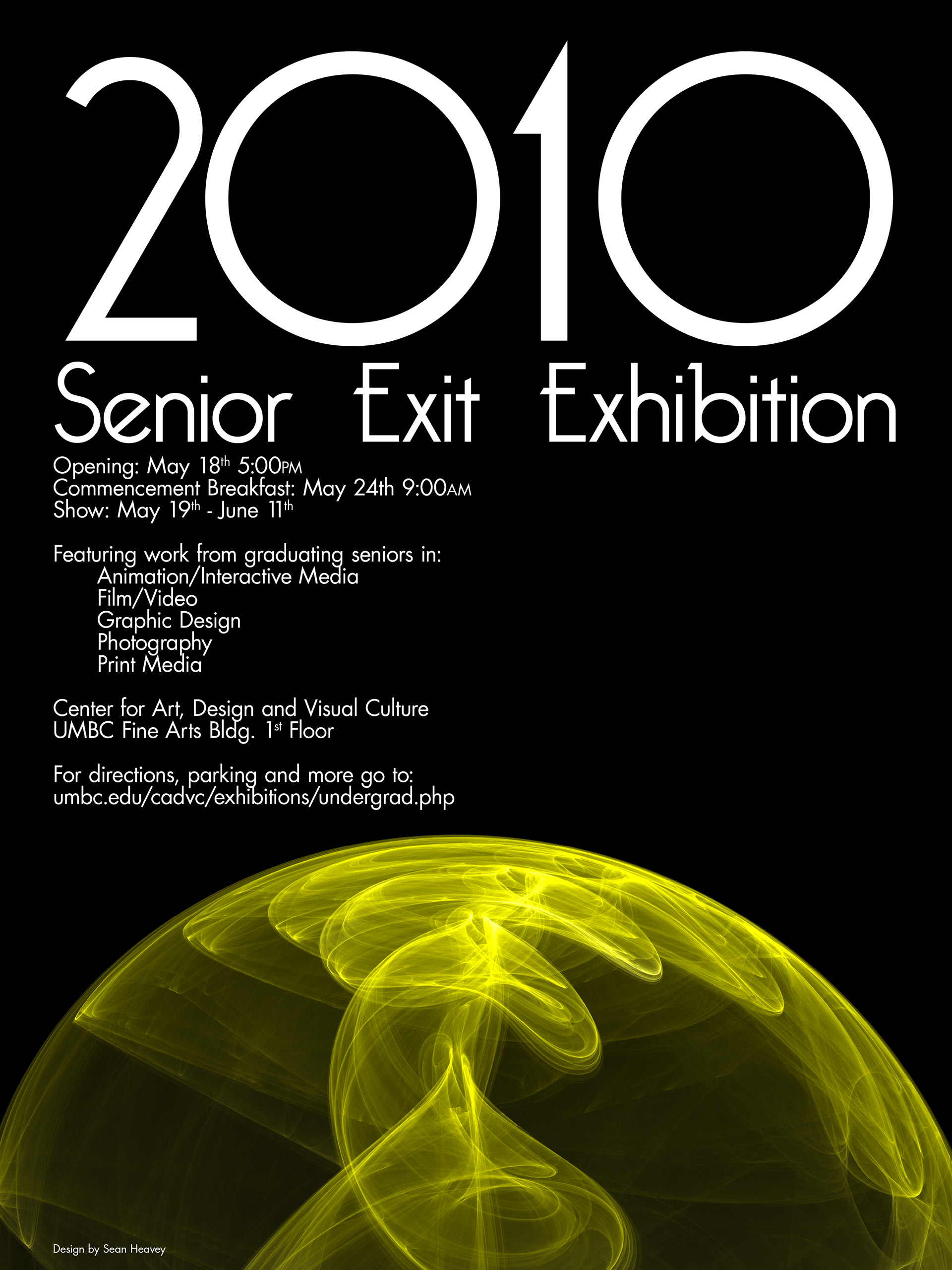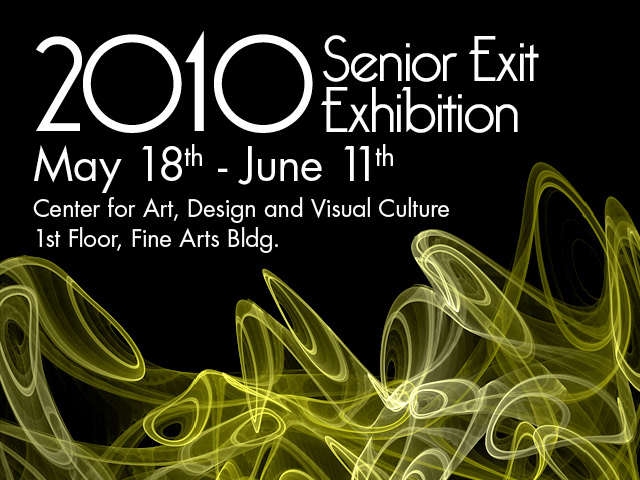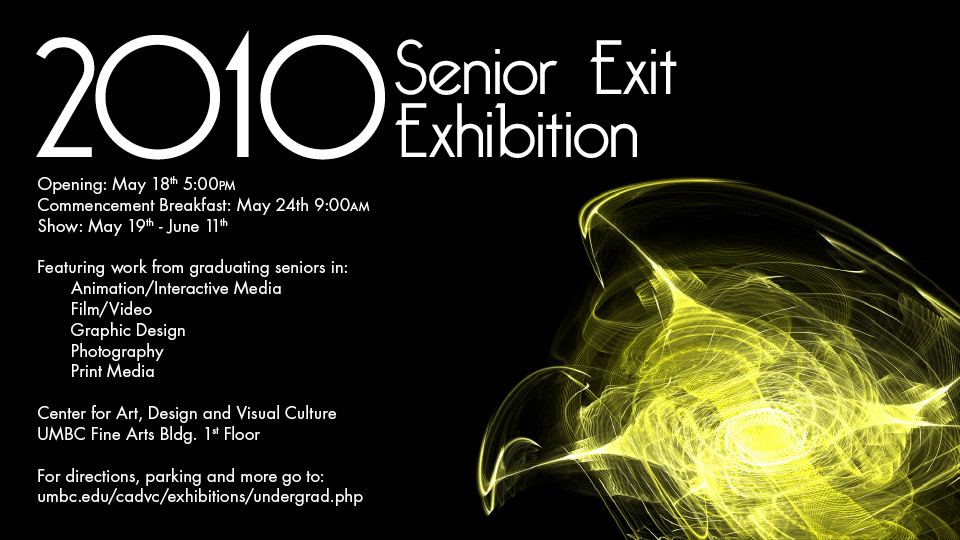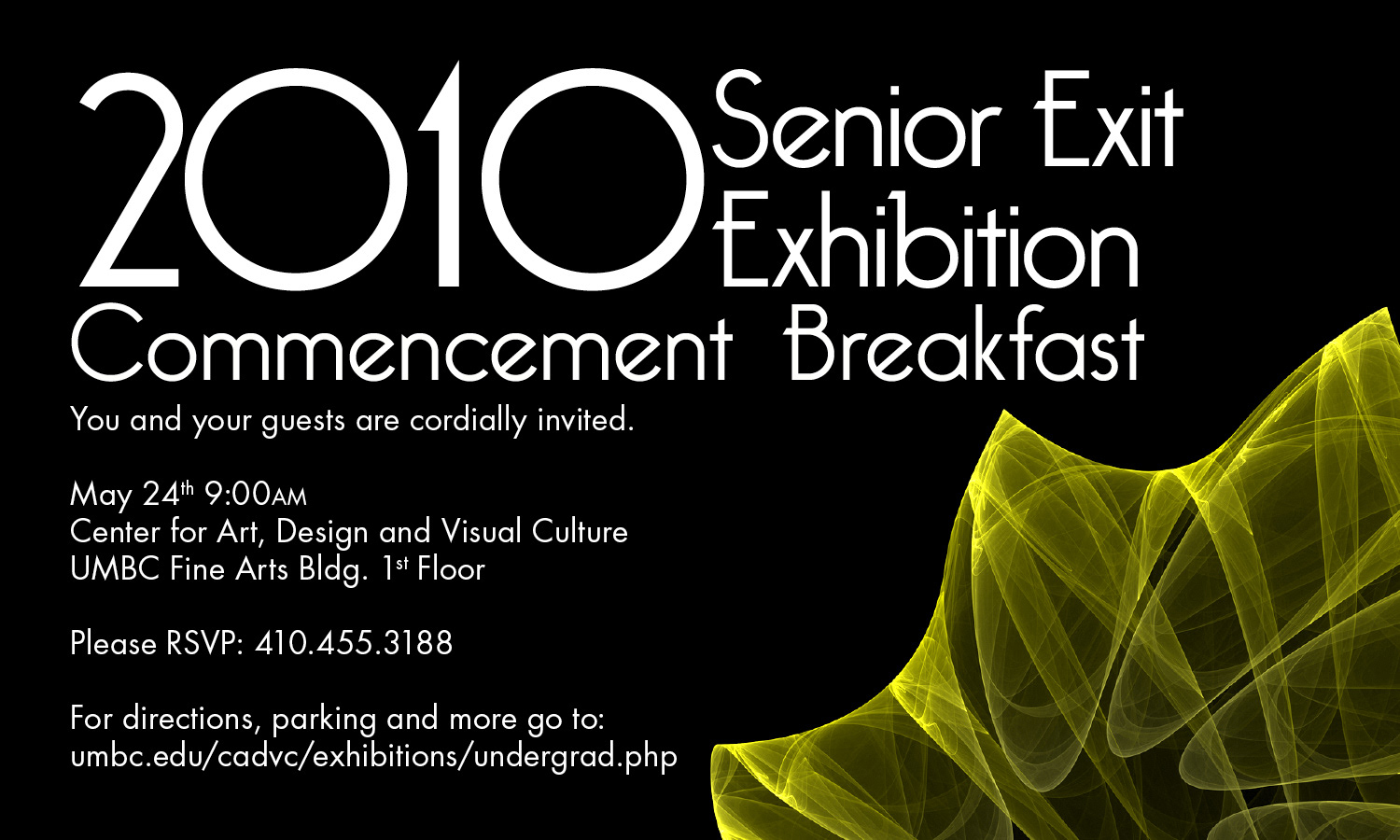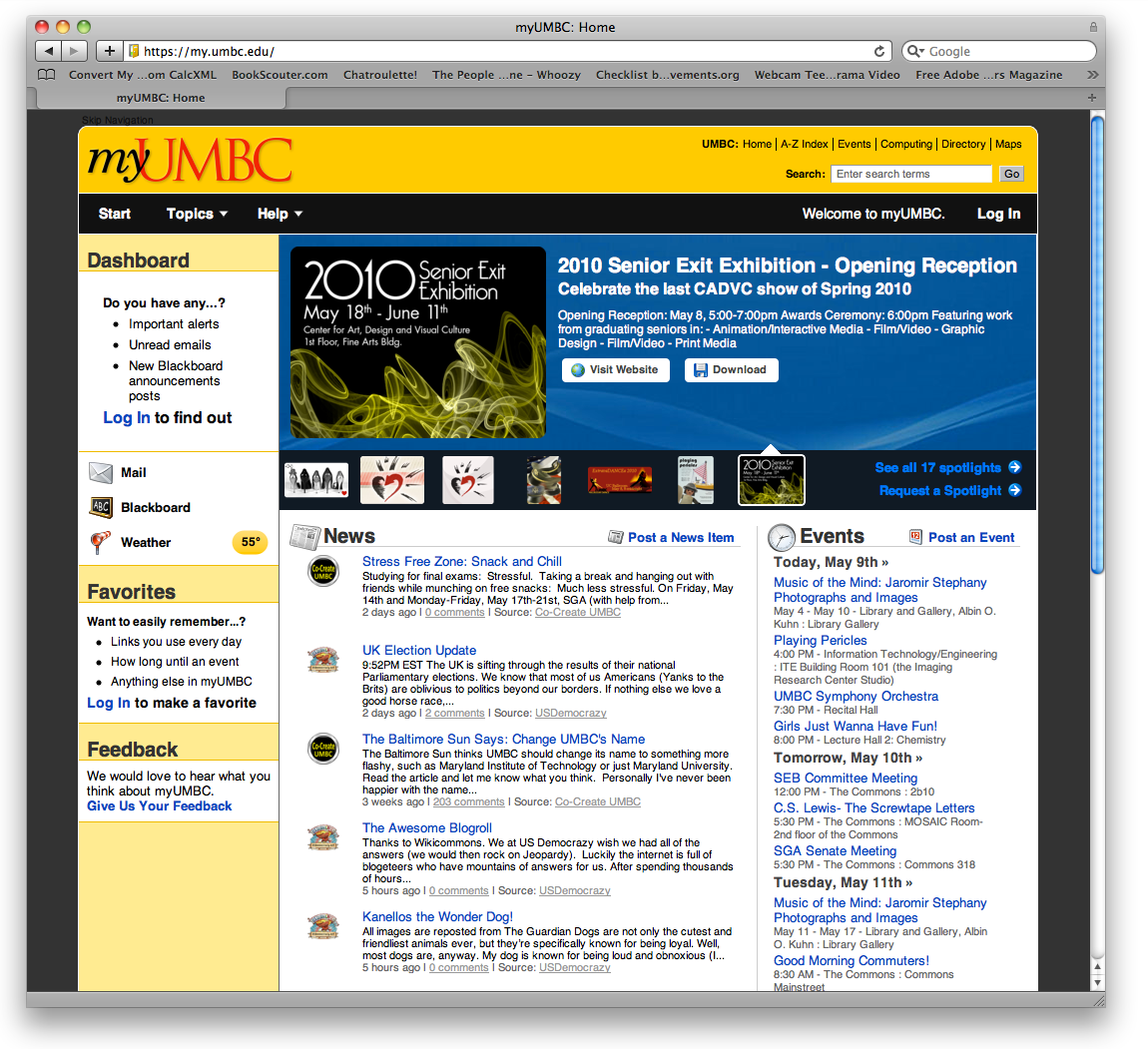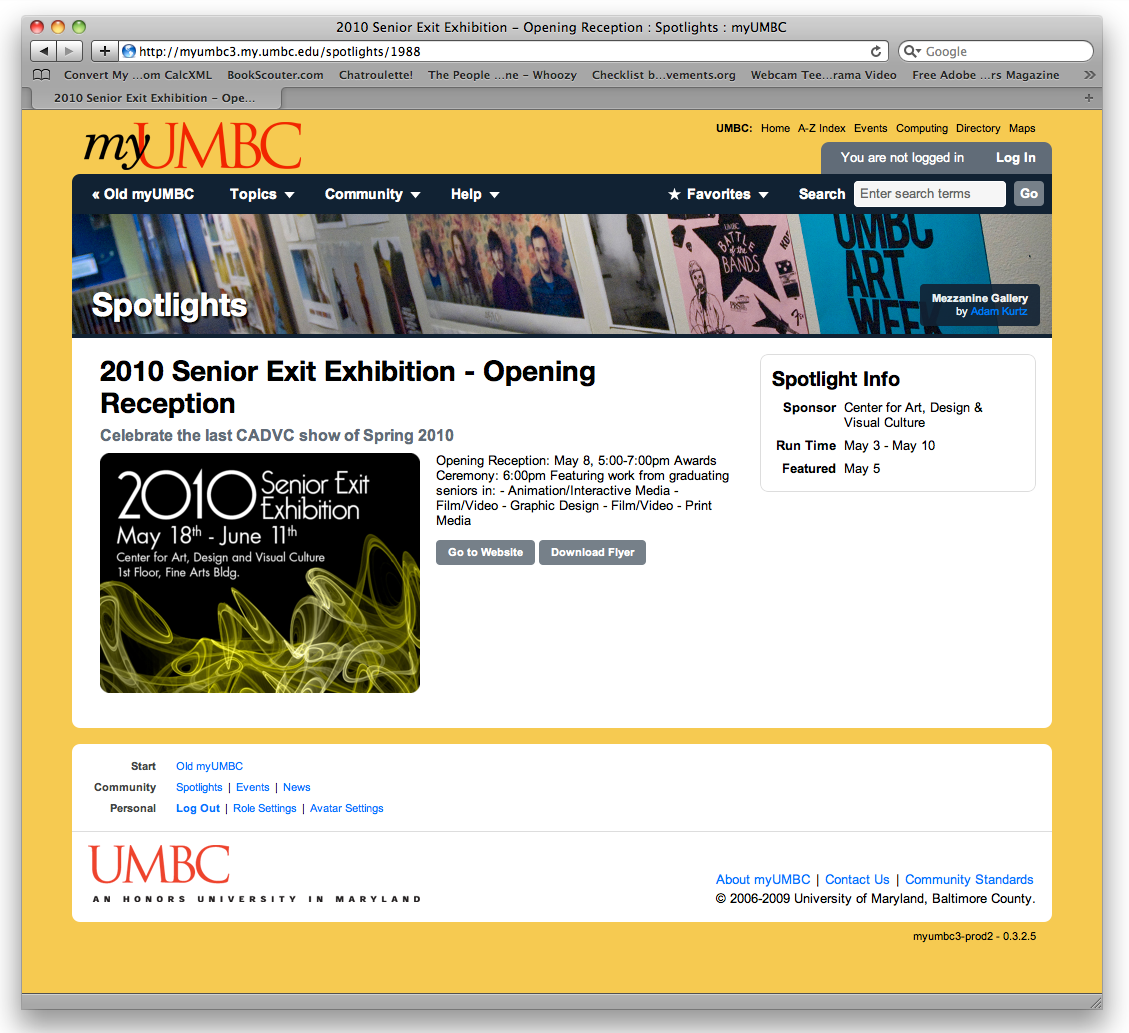 It was a great experience to work on a large, diverse campaign while giving back to my alma mater and helping to promote the 2010 graduating classes hard work and creative pursuits.