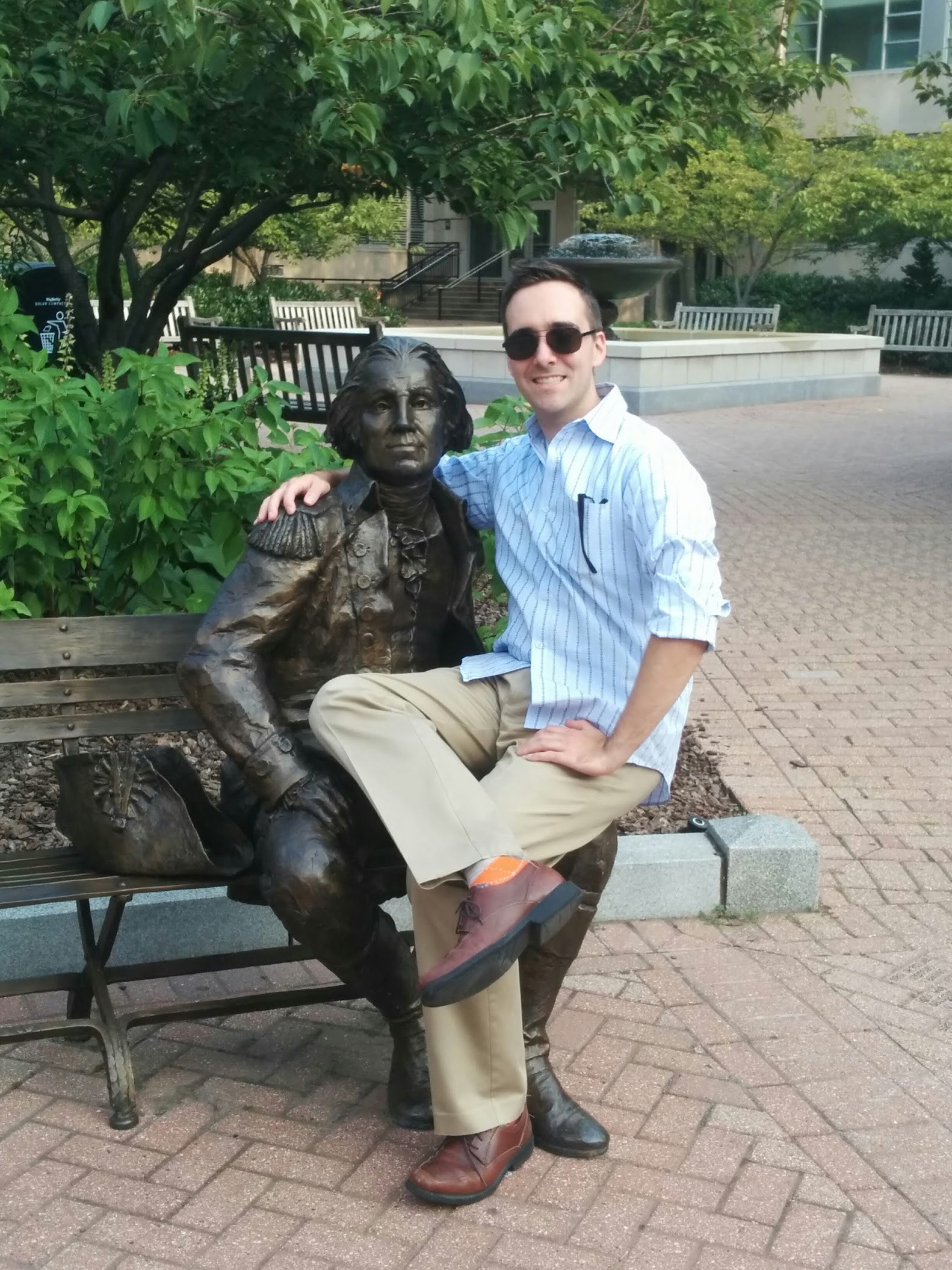 I'm a Baltimore-based graphic & web designer, web developer, and digital consultant with over 8 years of experience with academia, B2B, marketing, and Federal Government clients. My most noteworthy client is
the Smithsonian
, where I
worked closely with subject matter experts
to
establish
or
revitalize
their web presence all the way from conception & ideation, through design and production. Additionally, I have
lead the charge
on tactical projects that are out-of-scope, but provide critical value to the client and awe stakeholders.
My work has focused primarily on the design and implementation of websites using content management systems, but has also touched on the areas of
UI/UX design and development
. I am comfortable in HTML, CSS, Javascript, and PHP. Additionally, I am always instrumental to internal creative initiatives including the design and production of print materials, banners, and even environmental and wayfinding signage for
conventions
. I don't just do the design, either, I work with printers and vendors to make sure that the final products are delivered on time and at the highest quality.
I also have experience in soft skills such as client relations, project management and technical documentation. I've been instrumental in taking
ownership
over languishing projects and establishing a
relationship
of
trust
and
confidence
with the client to get the project on track and
published
. In addition to regular billable work I've assisted with internal marketing brainstorming sessions, business development, proposal writing, and proposal graphics & artwork.
When I'm not working on projects I love to attend
AIGA meetings
and connect with other creatives. I also love to travel and am currently working overtime to save up money for a trip to Japan during the Cherry Blossom Festival. I like to give back by volunteering weekly in the dog kennels at the
Baltimore Humane Society
. But when I need to relax and unwind you can find me at home, catching up on Netflix with Coconut, my 150 pound English Mastiff.
If you'd like to discuss your next creative project, drop me a line on the
contact page
.