Format:

Interactive Data Visualization Platform


Clients:

 Smithsonian Institution, Office of the Chief Information Officer (OCIO)


Company:

Quotient




Skills & Tech:

Drupal, JQuery, Highcharts, Bootstrap, Masonry, CSS FLIP, JSON, Responsive, Google Maps API, Branding
The Smithsonian is the world's largest museum, education, and research complex. More than just its 19 well-known museums and 9 research centers, there are over 200 Smithsonian affiliates across the United States and internationally. Along with over 154 million artistic and scientific items in its holdings and an operating budget around $1.2 billion, the Smithsonian has the gift and the curse of being large, of containing multitudes, of being almost too big to comprehend.
But that's where we came in.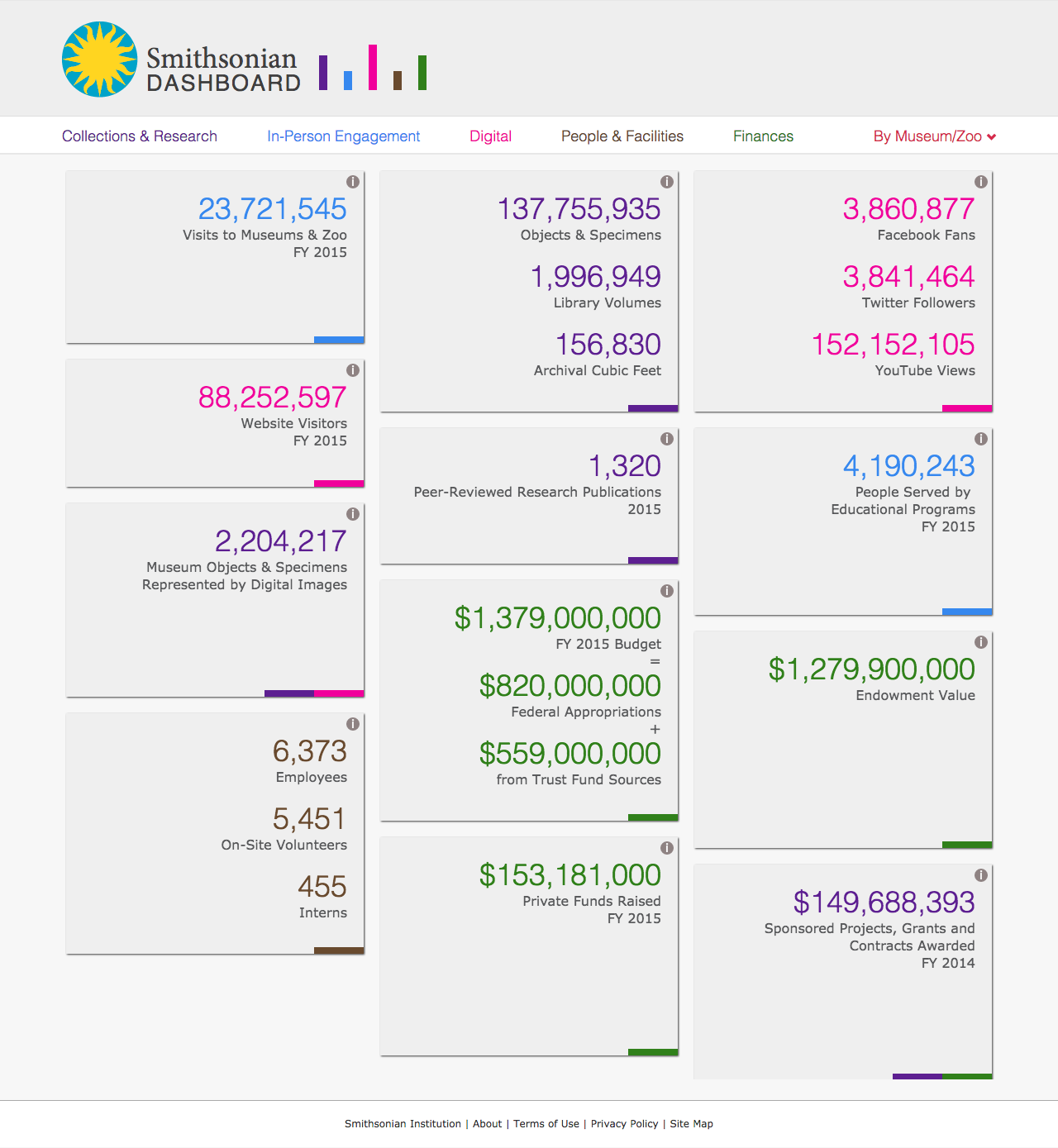 Working with Smithsonian's OCIO Director of Strategic Initiatives, I and my team at Quotient came up with a design and a plan to take a tool for internal auditing and use it to help the Smithsonian tell their story to the public, through data.

The Smithsonian Dashboard started off as a humble internal tracking tool for Smithsonian staff to monitor a variety of metrics such as traffic to Smithsonian destinations (both online and real world), progress on the efforts to digitize the massive Smithsonian collection, and the breakdown of annual budgets. The foundation was already there, we just needed to reinvent the presentation for an audience of non-experts.

We designed the Dashboard for interested learners first and foremost. The vibrant colors don't just make for attractive charts, they tap into the Smithsonian's spirit of optimism. The use of "cards" leverages familiar design schemas established by titans like Google, while the use of animation to present relevant information on both sides adds a tactile sense of familiarity that reminds visitors of board games and flashcards.
Where data is sufficiently granular, users can even filter the metrics by subgroups, display the data in a variety of chart formats and tables, and even download images or .CSV files for use in presentations and spreadsheets.

The dashboard is easy for administrators to use, leveraging the existing Sharepoint lists they were already familiar with to import the data that fuels its many charts and metrics. The site is fully responsive for mobile devices and pulls in data regularly, several times a day, to ensure people see the latest figures when they visit the site.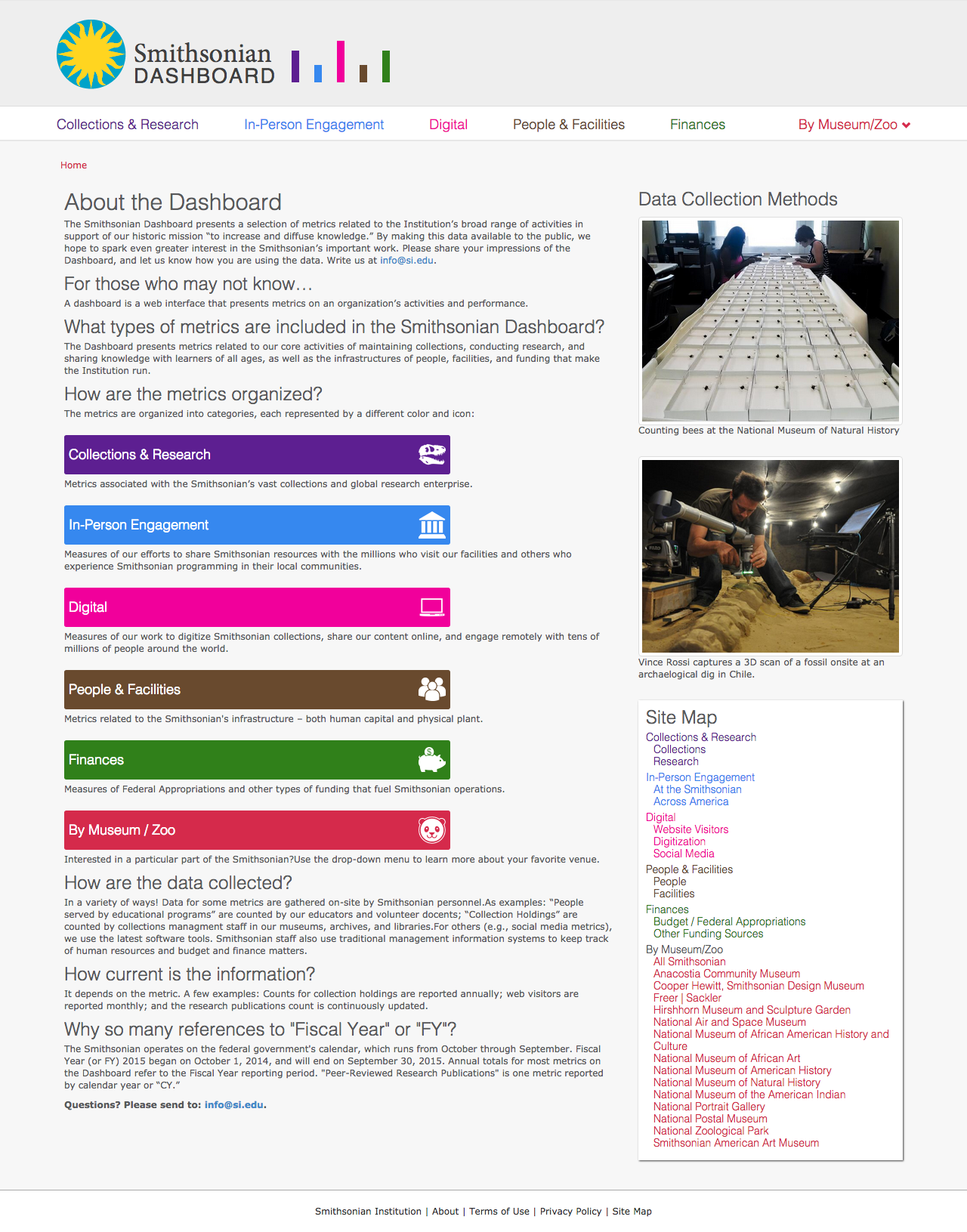 Since its launch the Smithsonian Dashboard has quickly become one of the most visited Smithsonian web properties and the premiere location to get relevant, current data on "the nation's attic" and the world's largest collection of academic treasure.