Format:
Online Resource for 3D Digitization of Smithsonian Objects & Education Platform
Client:
 Smithsonian Institution, Digitization Program Office
Company:
Quotient Inc.
Partner:
Autodesk
Skills & Tech:
Drupal 8, Client Relations, jQuery, Bootstrap,  Responsive, Branding
URL:
https://3d.si.edu/
The Smithsonian Institution holds over 137 million objects, artworks, and specimens in its collections. Even digitizing at a rate of 1 item per minute, round the clock, it would take over 260 years to capture everything in "The Nation's Attic." Even with its target of just 10% of its collection prioritized for digitization, The Smithsonian needed a new platform to host their 3D scans, tours, and printable files in a way that was easily explorable and searchable.
The design of the new 3d.si.edu takes The Smithsonian's established use of vibrant and diverse colors and contrasts them with a dark background that subtly plays with the idea of the polygons used to render 3D objects in virtual space. The browsing pages include jQuery overlays that offer additional details on the specimen, and any search can be toggled between a thumbnail grid and a detailed list at any time.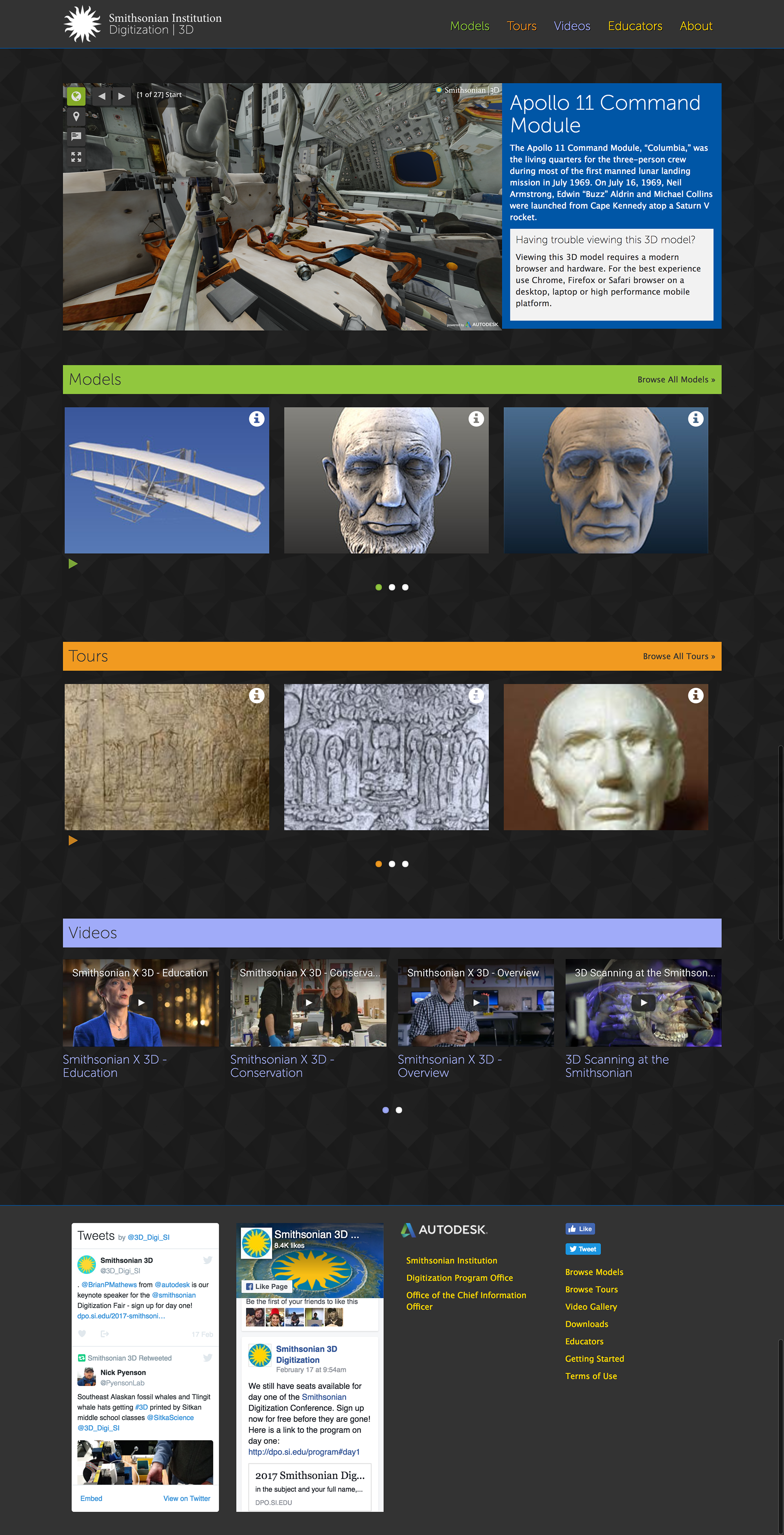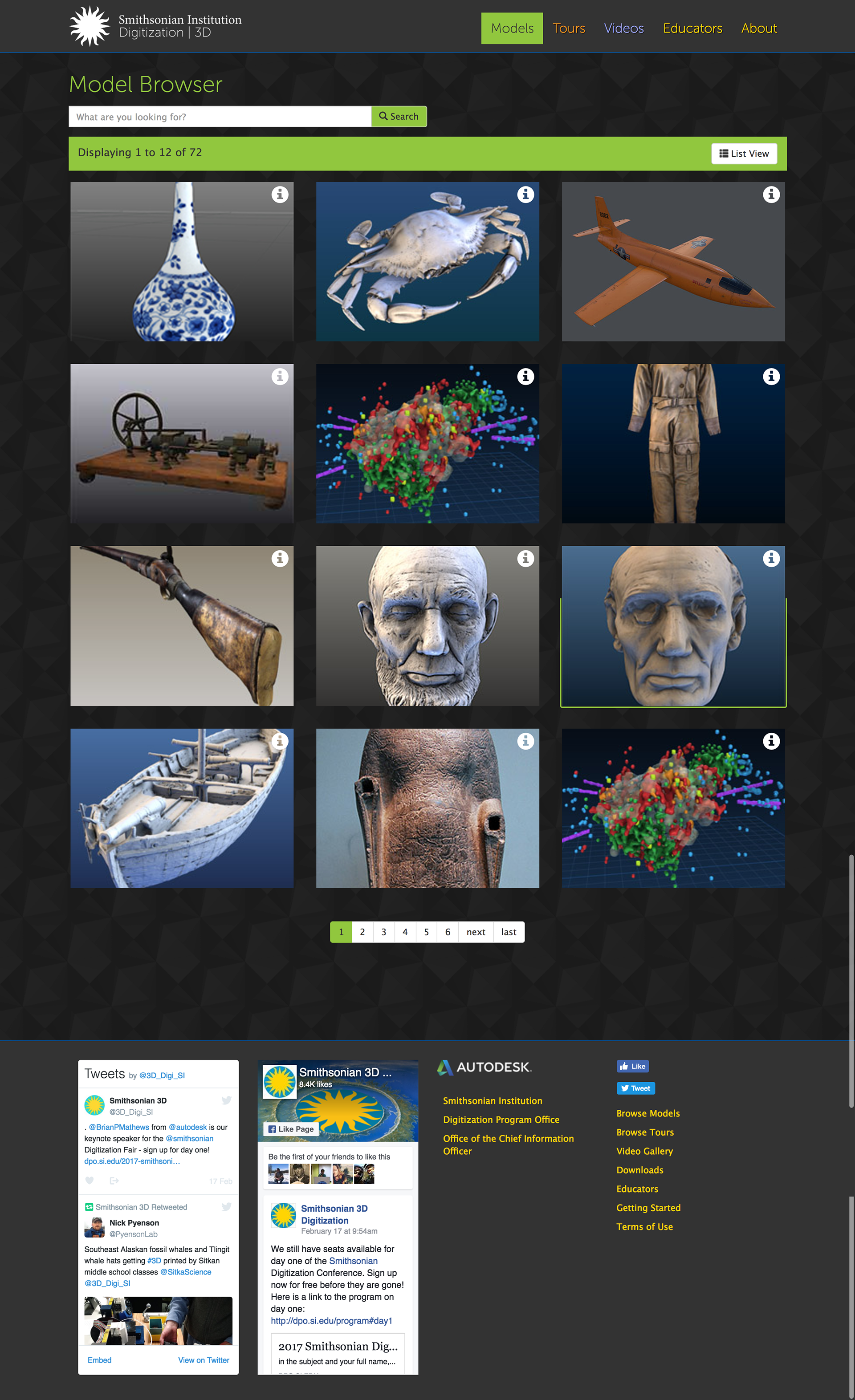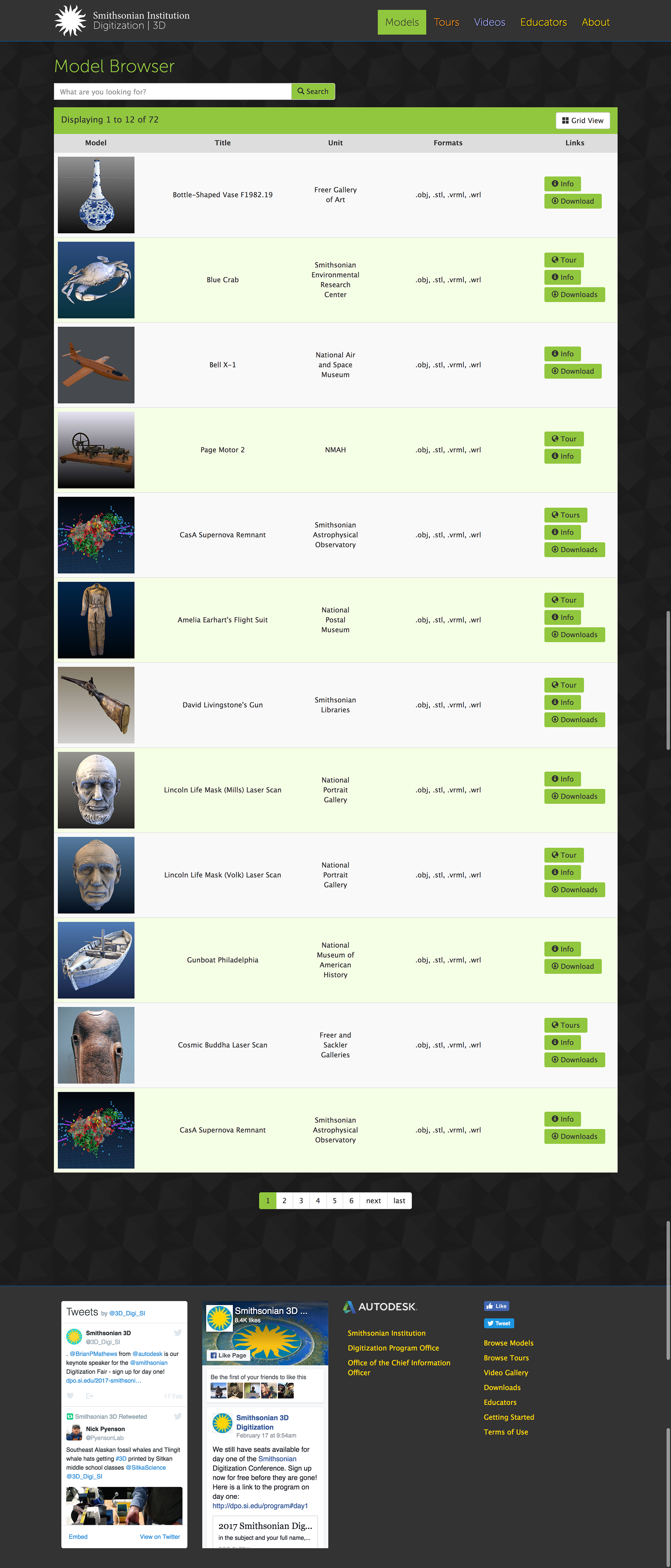 The Explorer View hosts an embedded 3D player of the selected object, and in the case of objects with multiple tours, the list of tours which can be opened in a new tab. If an item has downloadable files, they will be presented on this page and the sidebar hosts the most recent 3D Model and Tour respectively. There are also pages that aggregate the many videos related to the 3D digitization program, resources for educators, and a basic overview of the program for new visitors.